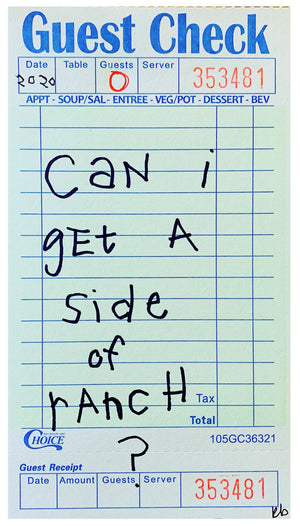 Can I Get A Side Of Ranch? - 12x18in Giclee Fine Art Print
Have you ever asked for a side of ranch? If so, this print is for you. If you dip your pizza in ranch, then this print is definitely for you. Basically, if you love ranch and you want the world to know it, then buy this print, frame it, and hang it in your house. 
p.s. ranch > bleu cheese 
Size: 12x18in (including a white border)
Material: Giclee fine art paper with a smooth, matte paper.
Prints are final sale.
*International buyers (outside of the USA) please be aware that customs fees of your home country may apply. Buyer is responsible for any customs fees. Thank you!