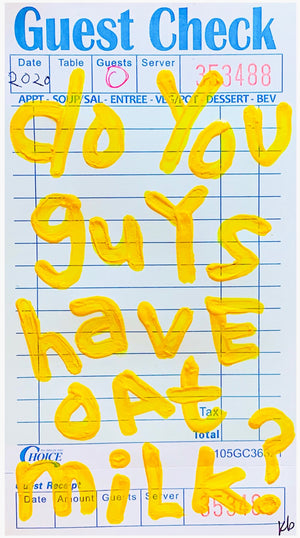 Do You Guys Have Oat Milk? - 12x18in Giclee Fine Art Print
This may or may not be the single most important question of our time and it is now available on a Laundry Room Studios' Guest Check. For those who feel a rush of excitement when they discover the coffee shop they're at does, in fact, have oat milk- this one's for you.
Size: 12x18in (including a white border)
Material: Giclee fine art paper with a smooth, matte paper.
Prints are final sale.
*International buyers (outside of the USA) please be aware that customs fees of your home country may apply. Buyer is responsible for any customs fees. Thank you!